Building on its long standing industrial manufacturing and site erection activities in the power generation industry, Ergotem has become over the years a leading EPC contractor for specialized projects in Greece and internationally providing optimal, cost-efficient and sustainable solutions.
Ergotem's extensive experience in the Power generation industry along with its operational capacity allow the company to participate and execute complex and large scale projects from new plant erection to revamping and upgrading of existing power plants.
Ergotem offers complete EPC Contractor activities for the construction of power generation plants and services across the full range of thermal power generation technologies. Ergotem also undertakes projects for high pressure piping, prefabrication and erections, pressure parts and equipment, ash-handling systems, electromechanical services and a wide range of maintenance activities.
Ergotem has been involved in various energy related projects as such:
Co-generation plants
CCPP – Combined Cycle Power Plants
Lignite/coal fired thermal Power Plants
Renewable (Hydro, Wind, PV, Hybrid)
Design, supply and erection of main equipment (preheaters, tanks, serpentines, HP/HL drums, economizers)
District heating from power plants
Maintenance activities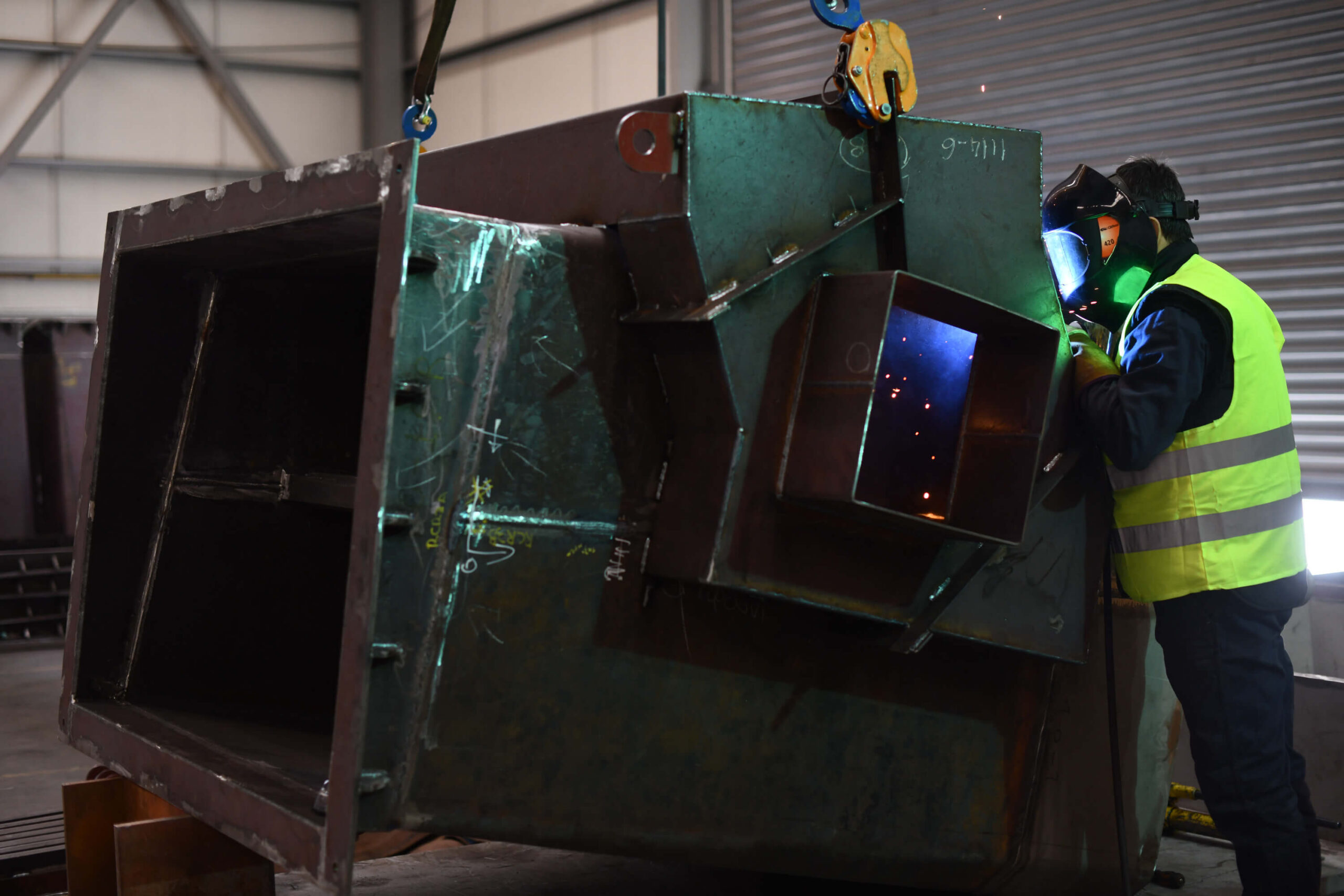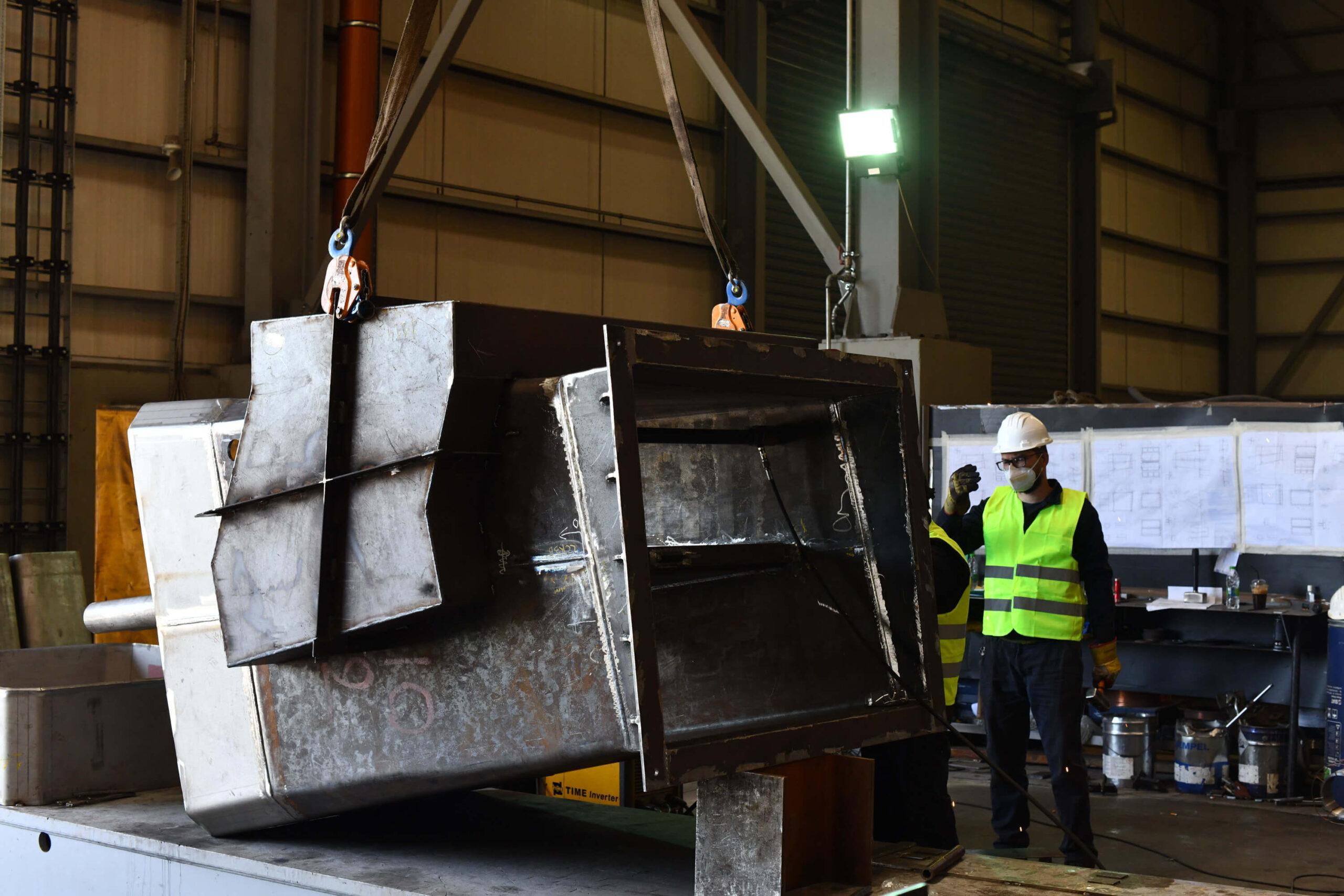 LIGNITE/COAL FIRED THERMAL POWER PLANTS
Ergotem offers EPC Contractor services on fired with fossil fuels power plants, providing the necessary equipment for the power-generating unit as well as undertakes projects on emissions capture and removal systems.
Furthermore, Ergotem has extended experience in contracting services of NOx, SOx and CO fuel gas cleaning systems fulfilling the requirements of the best available techniques.
The company offers Boiler Manufacturing parts including boiler modules, headers, coils, and drums as well as non-pressure elements such as air and fuel gas ducts, hoppers, casing and structures for ESP, LUVO parts and specialized burner parts.
Ergotem's services on fired fossil fuels power plants are summarized in project execution such as:
manufacturing
maintenance and modernisation
erection works
periodic operational inspections of machinery equipment and technological installation
operation services
COMBINED CYCLE AND CO-GENERATION POWER PLANTS
Ergotem offers a wide range of C.C.P.P. and co-generation power plants services including:
Exhaust Gas bypass systems with diverter fabrication/installation
Simple cycle exhaust gas stocks fabrication/installation
Dampers
Structural steel fabrication/installation
Complete co-generation plants
Boilers and HRSG installation
Pre-heaters supply and installation
DISTRICT HEATING FROM POWER PLANTS
Over the years, Ergotem has taken a proactive role towards developers to ensure that district heating in installed and used is the best possible way creating and ensuring energy efficiency for power plants and end users. Moving forward the company's mission is to strengthen further its role as a successful and custom-oriented district heating player in Greece and international markets.
Ergotem offers a complete package of services including:
Detailed engineering
Workshop drawings
Static calculations for steel structure components
Thermodynamic calculations for shell and tube heat exchanges and other equipment
Civil works
Delivery & installation of prefabricated piping spools, heat exchanges, pumps, drums and all other system equipment
Any type of station (heat transfer, pressure boosting)
Commissioning and start-up activities
RENEWABLES
Ergotem is an EPC contractor for utility scale renewable power projects, well positioned to meet the challenges of the growing market worldwide.
The company continuously invests in the dynamic sector of clean energy production and successful integration of power products to the grid.
The company has a solid position in Solar Energy, Waste to Energy, Wind and Hydro Projects and can provide services such as:
Development (site assessment, feasibility studies, permits, electricity grid and PPA)
EPC Contactor
Operation and maintenance
MAINTENANCE
The acquired experience gained over the years in the field of maintenance allows Ergotem to offer services of the highest quality, optimizing another fundamental factor: time.
Maintenance is the most critical task in the energy sector, since it is performed on plants and equipment where time management is always a top priority. Ergotem grants full ownership of the activities it undertakes in power plant production, maintenance, shut-downs, expansions and facility debottlenecking.
Leveraging its technical and organisational expertise in all Greek Power Plants, Ergotem has experience in setting up full scope maintenance activities to ensure safe, efficient and effective solutions of both planned and un-planned maintenance needs.