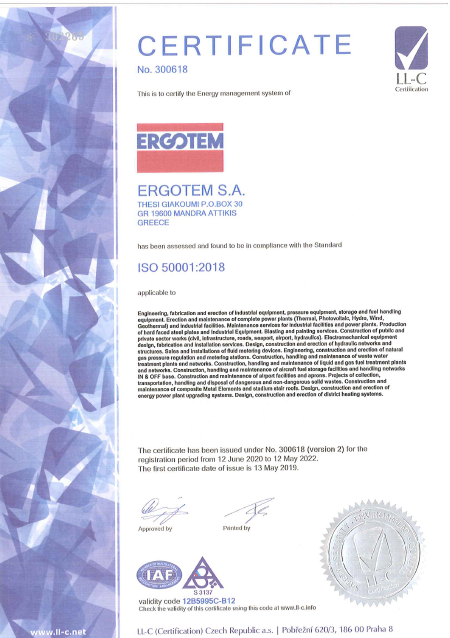 ISO 50001 Certification
Committed to addressing its impact on energy consumption and conserving resources towards efficient energy management, ERGOTEM S.A. has adopted and was certified according to ISO 50001 standard in early 2020. ISO 50001 standard has provided a practical way to improve energy use by offering a framework towards developing a policy for efficient use of energy, setting targets about energy usage and continuously improving energy management.
ISO 50001 demonstrates an organization's commitment to ongoing improvement in energy management, allowing us to lead by example within our respective industry and ensure related legislative and regulatory requirements are met.